Morgan's Railways
End of an era… It was a sad day for Morgan when in November 1969, after once being the biggest and busiest inland port and rail centre, the last train, the 'Duchess of Gloucester' pulled out of the station 91 years after the 'Pioneer' made its first run! Morgan residents felt they were 'sold down the line' because the request they made for preservation of part of the line to Mt. Mary, was rejected.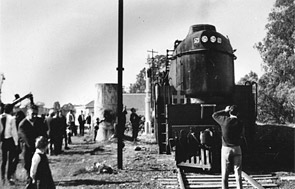 Morgan owes much of its existence to the running the Railways. In 1883 the value of goods passing wharf to rail was 238,453 pounds, converted present day equivalent, quite a tidy sum.
People farewelling the last train out of Morgan probably did not realise all the heartaches and frustrations of the early days, before the locks in the river, when riverboats had to beat the drying up of the river to get their goods to the railhead.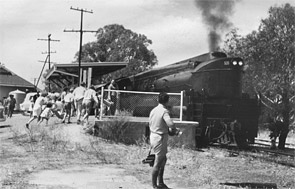 Railway preservation: The preservation of these historic railway buildings is well under way, hopefully bringing a little of the great rail era of Morgan to people interested in past history.